This has been a day with lots of ups and downs, but as always seems the case, it's closing on the up side. Lots of up.

First light at the Breaks campground was really nice. The air was crisp and cool, humidity low and no dew. I packed up and headed over to the lodge for breakfast in a room with a view. The fault on the northwest side of the Pine Mountain overthrust has enabled the Russell Fork River to cut its canyon through the mountains, providing one of the only breaks between here and Cumberland Gap. It's all within view of the dining room. I really like this place.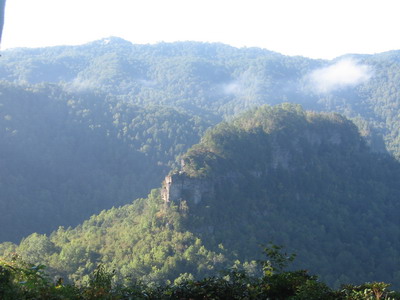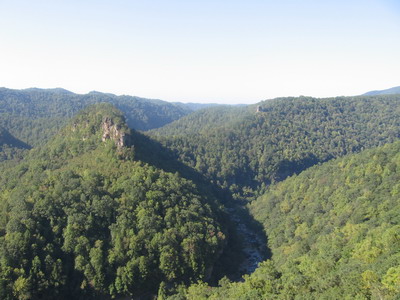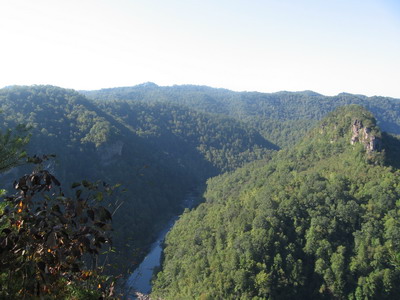 I went back out to the bike after breakfast and the back tire was flat. This tire was new when I began the trip, and it had enough tread on it to get me home, but there was a pretty big cut in it, so I decided to mount the (used) spare I've been carrying all this way. This involved unpacking and disassembling everything; by the time I got everything back together & was actually on the road it was 10AM. But I'm in Virginia, right? Time doesn't matter, I'm almost home.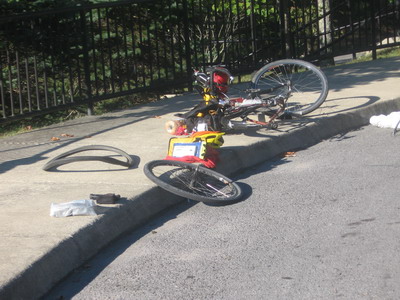 I've driven the road from Breaks to Haysi several times in the past, but I always made sure to have an accelerator under my right foot if I needed it. Or something I could twist with my right hand to get me up the hills. I'd forgotten the number of climbs on that stretch. At one point I was involved with a convoy of multiaxel coal trucks, we were all in our grannies, they were making about 7 to my 5mph. Loud, stinky, awful. No place for me to go but to keep on going.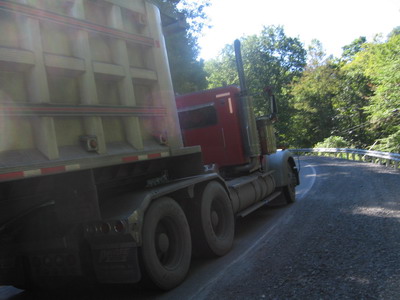 At Haysi I duck into a grocery store for refuge from the coal trucks and to buy another jar of peanut butter. The people are civil, but have a sort of grim resignation to their aspect. The whole scene reminds me of when I worked doing geologic mapping in St. Paul, just southwest of here. Dust everywhere, people on edge, constant noise of big trucks roaring up and down little roads through a little town. I could get stressed out just hanging out on a street corner in Haysi this morning.

East of Haysi the road follows the Priest Fork, then the Russell Fork Rivers. The coal processing plant is down toward Clintwood, so the big trucks have turned off and headed that way. The road seems like it's twisting all over the place, but when you look at the satellite imagery of this area, this valley stands out like gangbusters. It's the only straight feature around, and it turns out the rocks on each side are hundreds of vertical feet offset from each other. The Russell Fork fault runs from Big A Mountain northwest through this valley, defining the northeast edge of the Pine Mountain overthrust.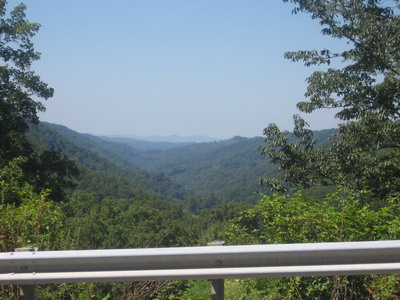 view west along Russell Fork

I knew I had an appointment with Big A Mountain when I started off this morning, I just tried not to let it interfere with more immediate issues of the day. The ride over to Council from Haysi, up the Russell Fork, was really pleasant. These folks see a lot of cyclists, from his porch a guy yells at me "where ya coming from?" I yell back "Oregon, but now I'm home". Drivers and other folks wave as we pass.

At Council, I fueled up for Big A on peanut butter bagels at the community park.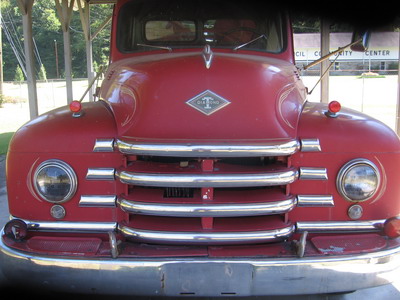 The climb wasn't bad, the grade was reasonable so I didn't get totally bogged down. At some point I crossed a big fault and went from Pennsylvanian sandstone, shale and coal into Cambrian and Ordovician gray rocks.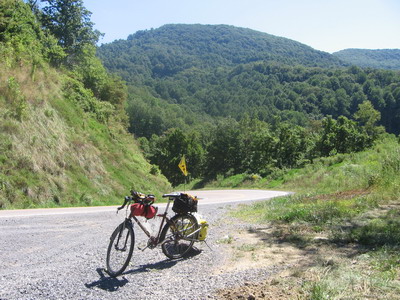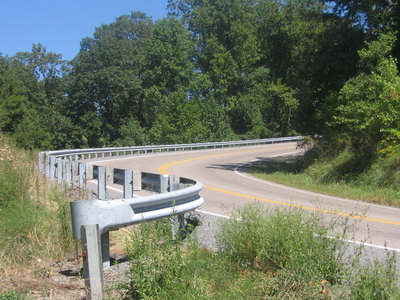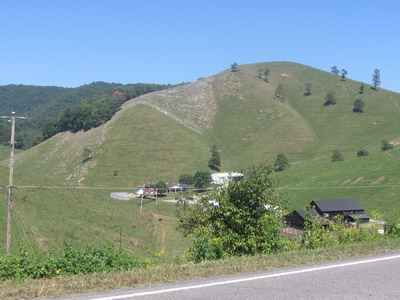 folded carbonate rocks east of Big A Mt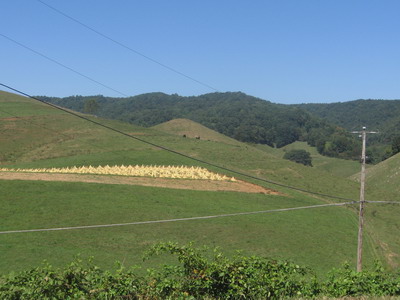 Virginia tobacco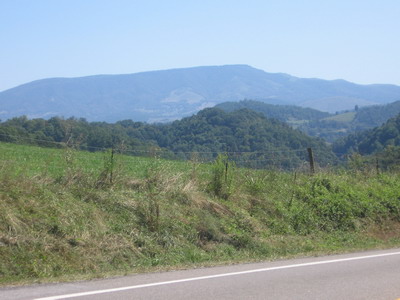 Clinch Mt from west of Honaker

The town of Honaker, which has a fault and a bunch of gray carbonate rocks named for it, was much more bustling than the last time I was through, about 15 years ago.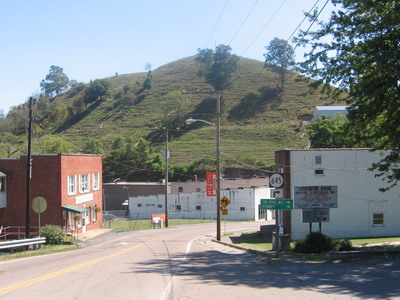 The climbs between Honaker and Rosedale were awful. This stretch of road now has lots of traffic, trucks included, and lousy or no shoulders. Somehow nobody is interested in yielding space or time to a bicycle. Kentuckians did much better. At some point the cleat on my left shoe failed, as in losing the little catch that clips it to the pedal, so I am now running with only one foot clipped in. Not good.

At Rosedale it's already midafternoon and I'm aggravated. I decide to stop early. Rather than going all the way to Damascus as I'd planned, I figured I'd ride up to the top of the Clinch Mountain climb, and camp up there. I stocked up with water and supplies, I knew there'd be no water on top.

Once I got east of US19 on Va80 headed for the mountain, life was good. No more traffic, beautiful scenery, I get back to taking pictures and enjoying the ride. The road heads southeast across the southeast-dipping geology. Which means I climb the stratigraphic section from older to younger rocks as I climb Clinch Mountain.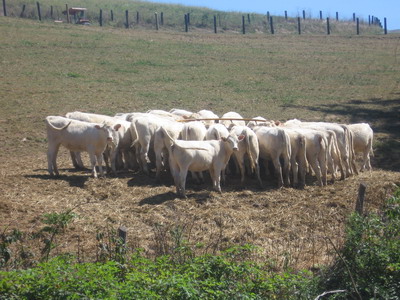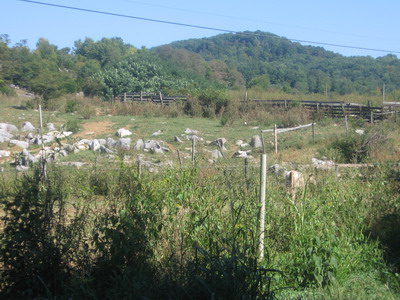 limestone outcrops next to the cows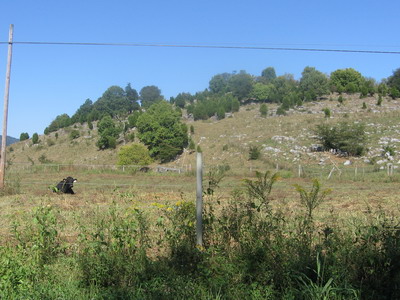 more Ordovician limestones amid cows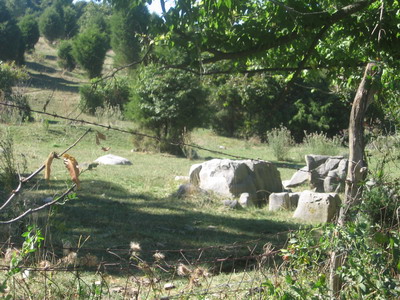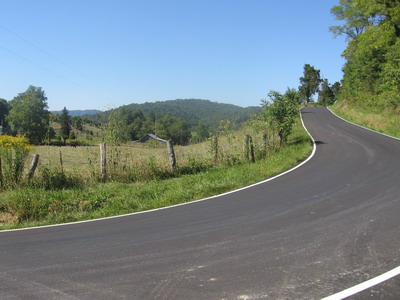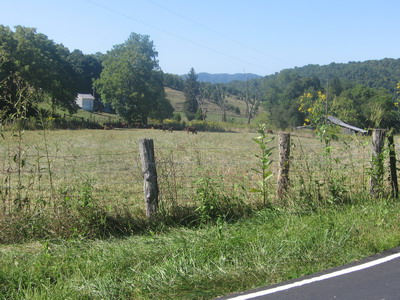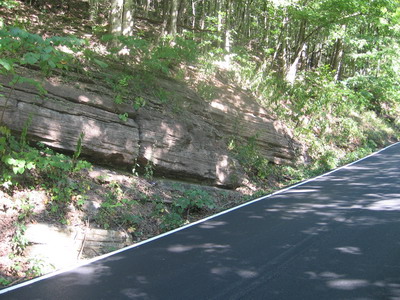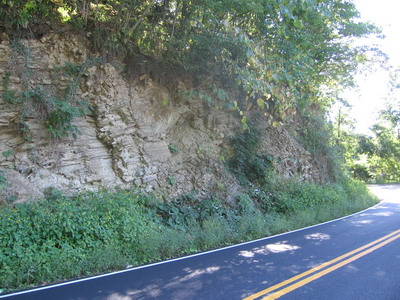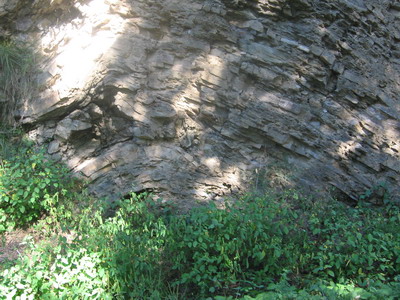 folded Martinsburg sandstone & shale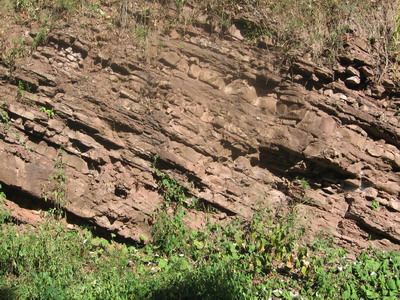 Silurian sandstone near the top
At the top of the ridge a sign beckoned me to Raven's Ridge B&B and campground. Getting there involved a gnarly climb on a gravel road but it was worth the effort. Owner Charles Kennedy assures me he will shuttle cyclists in and out if they'd like. You can see 5 states from up here.