There were vocal water fowl at the campsite last night making goose-like pronouncements. Also present were "who cooks for you" and just plain hooting owls. At dusk last night the water in the lake was smooth, except for a very strange (to me) pattern of objects swimming around just below the surface feeding on insects? They weren't jumping like fish, just poking their heads up occasionally. Then one came near enough for me to see it. This lake's full of turtles! Snapping turtles? Maybe that's why there are signs saying "no swimming" everywhere (which I ignored). Most of my important parts are still there, I must have smelled too bad after yesterday's ride for them to want to fool with me.

The dawn sky had arcuate cirrus clouds that were spinning off of the outermost reaches of hurricane Katrina.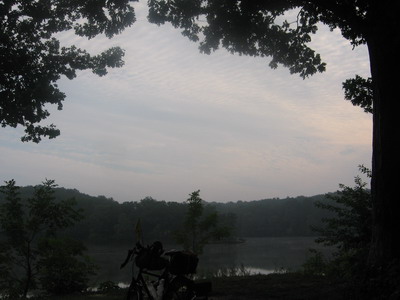 I lay in the tent & watched as I listening to NOAA Weather Radio, and news reports on NPR on what was going on down on the Gulf coast. When the storm gets through clobbering those folks, it's headed for western Kentucky and southeast Illinois. I'm not going to ride this thing out in the tent next to some rising creek....much as I'm itching to get into Kentucky then home to Virginia, it looks like I'm going to be spending a couple of days in Carbondale.

The hour or so ride over there from the campsite took me back through Murphysboro, then south and east on the ACA transAm route. It was riding in someone else's rush hour, which is always stressful, but for a few miles I was out in the country on a traffic-free rolly polly road, and it was neat. There are hills here and curves. And varietal politics. I round a curve and a farm with chickens running all over the place has a Green Party candidate's sign out. A few miles down the road, the anti-WalMart signs start showing up. It's all part of the heartland.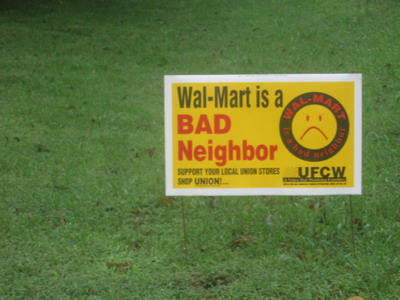 In Carbondale I'm suddenly dumped into the middle of Southern Illinois University, complete with erratic student drivers, bicycles and pedestrians going every which way. Sort of like what's happening in Charlottesville right now, right? The week the students come back to town. I head for downtown & duck (even though it's not raining yet) into a cafe for breakfast.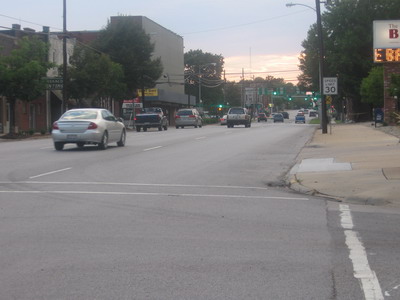 Over the course of the meal, I chatted with folks, and figured out where things are. Carbondale is spread around in clumps, I've spent much of the day riding around on the bike doing stuff. Went into Bike Surgeon bike shop & used their grease gun to feed my Speedplay pedals, nice folks good shop.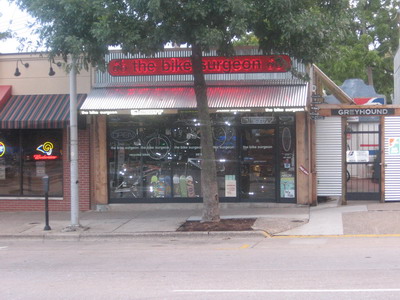 Went to the PO & picked up two wonderful care packages, thankyouthankyou; went to a local photo shop and downloaded images off the camera onto a CD; rode all over the place looking for motel digs close to restaurants downtown, ended up at Motel6 which is not close but closer than the rest; went to the library and got on the internet for a while; went back to Bike Surgeon & had them clean my drive train & check my chain while I hung out; went back to the PO & mailed a package home.

It still hasn't started raining here yet, but there's been a wicked wind out of the east all afternoon, and the rain bands on the Weather Channel have already reached western Kentucky, where I might be in my tent tonight had I not listened to NOAA radio. Flood warnings posted through tomorrow evening, then it clears out. I'll take Motel6 over the tent for this one, thank you. It's not the Ruebel or the Original Springs, but the roof and the windows work. These are times when the basics are what count.